Install this attractive wine bottle & glasses holder on any 1" diameter stanchion or tube with a twist of your wrist -- no drilling or fasteners required.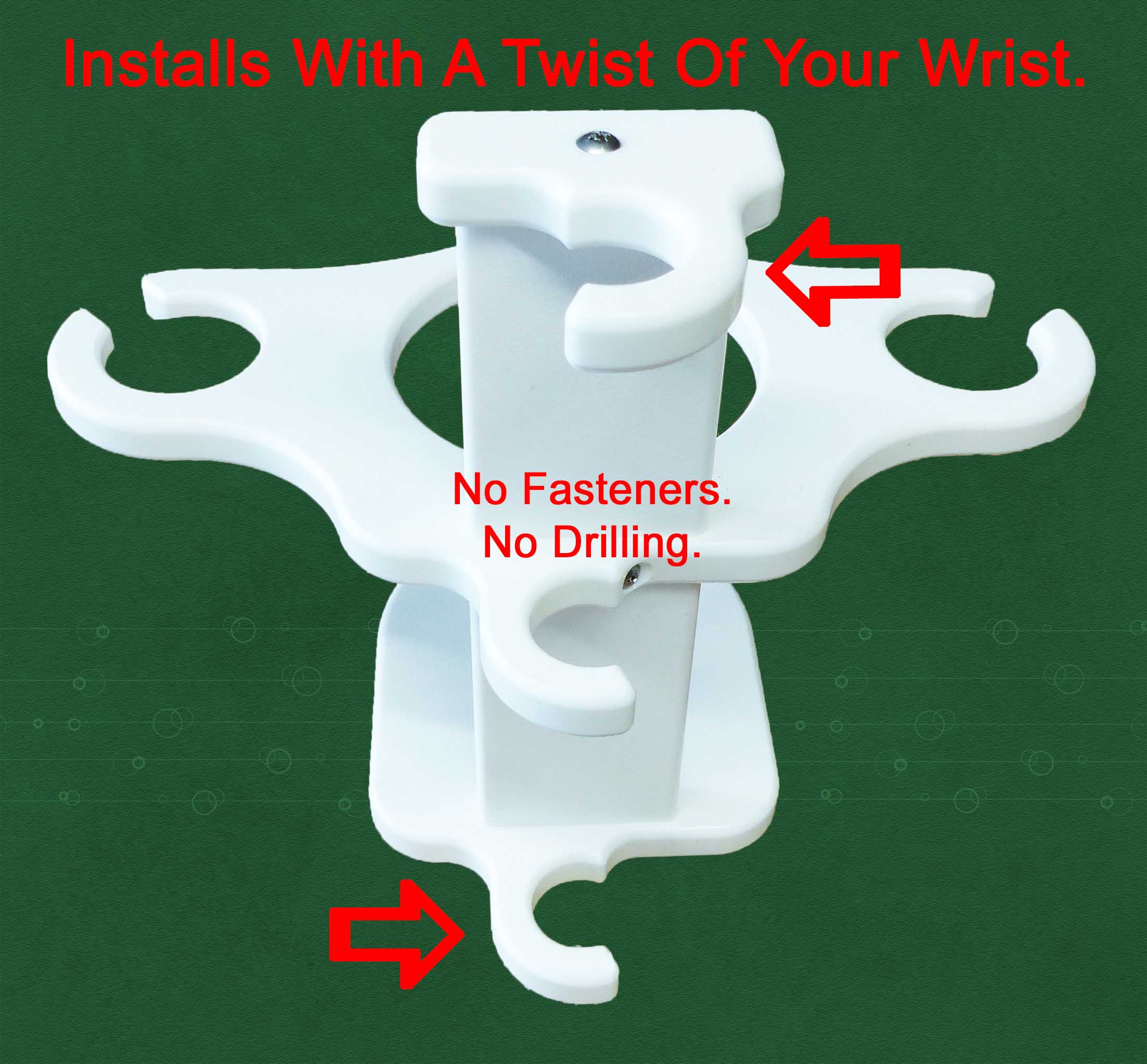 Installs (And Stows Away) In Seconds.
 Just twist your wrist to snap this King Starboard holder onto any upright 1" diameter stanchion or tube, and it's ready to use. 
Secures A Bottle & Two Stemmed Glasses. Our wine caddy holds standard 750 mml wine bottles and wine glasses with stem diameters up to 1/2". 
Loves The Marine Environment.  Made with 1/2" thick King Starboard, a tough marine-grade plastic that's basically impervious to weather and saltwater. 
Dimensions are 8" high x 10" wide x 6.5" deep, including the mounting brackets.

All precision-cut 1/2" thick King Starboard assembled with stainless steel fasteners.

Fits any 1" diameter vertical stanchion, bimini support or other tubing.

Color is White/White.

Weight: 1 lb.