Our unique twist-on installs this drink holder on any 1" diameter stanchion or tube.
If you'd like to add a drink holder to your boat, but don't want to drill mounting holes for fasteners, here's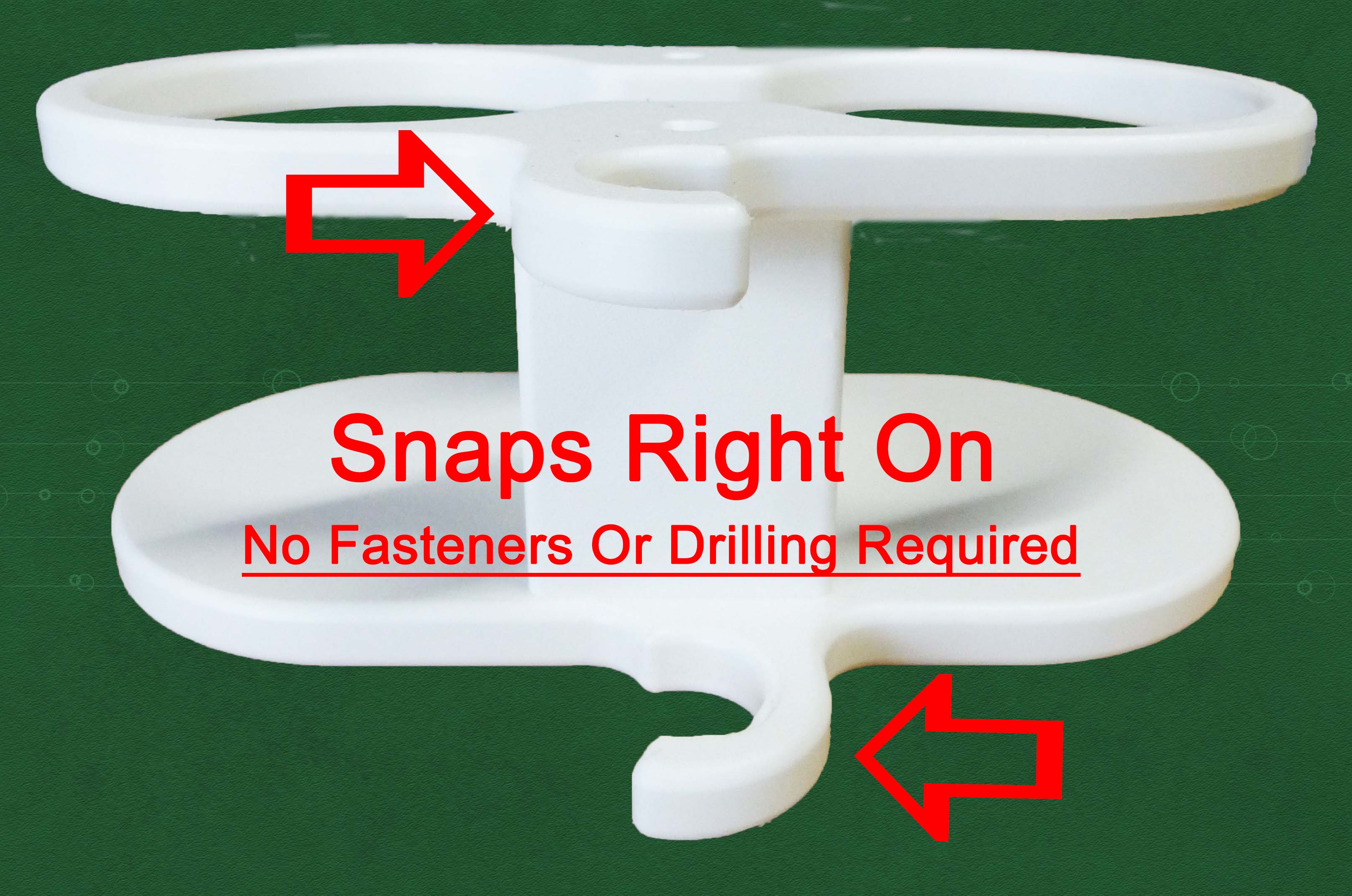 a fast, simple solution. 
Double holders measure 8.75 inches long x 4.25 inches wide x 3.5 inches high.

Holders accommodate cans & coozies -- and also hold containers with handles. (And maybe even a small pair of binoculars?).

Color is White/White.